There is a debate on how necessary it is for a marketer to have a strong social media presence. There are two sides in this debate and both have valid points. At the end of the day, it depends on you, the potential client, what you prefer in your marketer.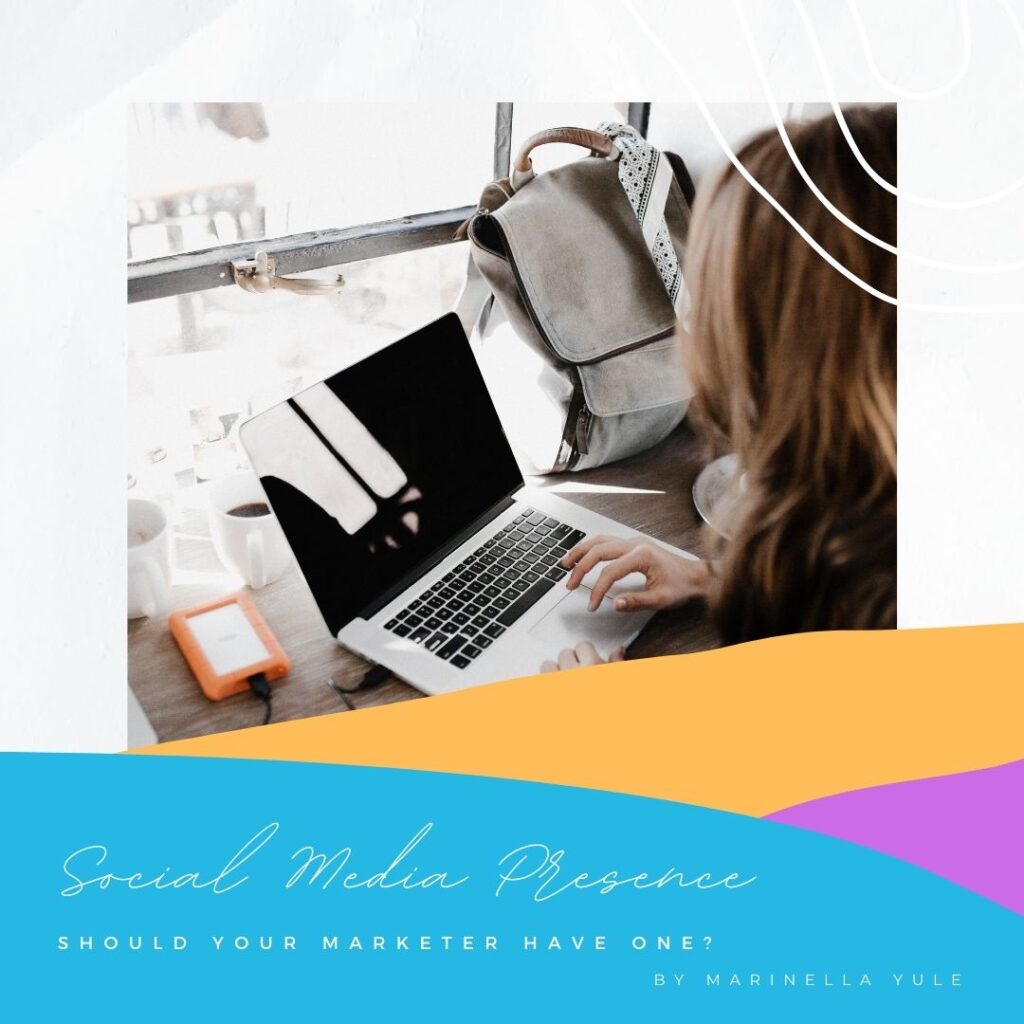 Social Media Presence is Important
As a potential client or an entrepreneur looking for some help in growing your business, seeing a marketer online that has a lot of followers and comments looks appealing.
You look at it and might think to yourself: "They look like they know what they are doing."
Hopefully, they are giving you advice that they use so you can reach a high follower count and meet your sales goals.
Why mess with a winning formula?
Social Media Presence is NOT Important
When you are looking for some social media help, you might come across some marketers. You want to learn more about them and see if they know what they are talking about.
You check out their social media accounts and they don't have such a high following or comment rate. This might make you pause and think: "Do they know what they are talking about?"
This is a good question and not an abnormal one.
Here is one thought to consider:
Perhaps they don't have a strong presence because they are busy working with their clients? Perhaps that other marketer has a huge following because they don't spend a lot of time with their own clients?
The Answer to the Debate?
There is no wrong answer in this debate. Not all marketers who have a strong following don't have extra time for their clients just as how some marketers really don't know what they are talking about with a low social media presence.
With everything, it depends on the case and the marketer.
In terms of social media, it depends on the industry. Remember, some industries are pretty saturated such as travel. It is hard to spread your message or become an influencer in this industry.
But, if you have more a niche, it might be easier to expand and grow.
Social Media Presence Takes Time
Either way, social media takes time. This might be why you are looking for some help. It takes time to think of what to post, write the caption, and actually post or schedule.
Now, you have to engage with followers and others.
It takes time.
You can apply this thought process when looking for your own marketer. Are they spending time on their own accounts or are they spending most of their time with clients?
It is hard to know just from looking at their accounts, but many marketers have a portfolio that you can view or a case study of accounts they have grown in the past.
Types of Marketers' Social Media Accounts
Nowadays, social media presence is important. Not only for business awareness, but also to share who you are with potential clients, if you are the marketer. Also, marketers look at potential clients' social media to see more about their business, but also the personality of the potential client.
Marketers tend to have two different types of profiles:
The Marketing Profile
This profile allows the marketer to share their ideas and give marketing advice to their followers. It allows them to share their knowledge and "strut their stuff." This enables trust in the marketer's skills and experience.
Who am I profile
This profile, more my style, is showing clients who I am and what I love to do. Though it is a business relationship, it is also more than exchange of goods and cash. I am working with an entrepreneur and their business closely, we need to know each other and feel comfortable with each other.
The biggest point: we need to trust each other. Even if the marketer lacks in certain skills, does the entrepreneur trust them enough to believe they can still do the job? The answer might come from seeing their hobbies and life from their profile.
As a potential client as well as a marketer, it is up to you what aspect you want to portray or want to see in social media. Again, there is no wrong or right answer in this debate. It depends entirely on each and every person.
If you are looking for help with your marketing needs, feel free to reach out and set up a complimentary discovery call today!
Be sure to keep an eye out for the Build a Business eCourse! This will help you conquer your business goals! The course will dive into the different aspects of building your business online from target markets to building a website to marketing to networking. Be sure to sign up for the newsletter for more business tips!