Build a Business eCourse is a comprehensive course for new online entrepreneurs. This course could also apply for experienced entrepreneurs who are looking to bring their business online. It goes through all the steps needed to make sure your business is as successful as it can be online from branding to SEO to networking.
Even if you already have branding done, it is good to make sure it is what you want or if you do want to change it, this chapter would give you the tools to do so by yourself.
This being said, here are some reasons that Build a Business eCourse is for you!
Are you looking for step by step guide on starting an online business by yourself?
As mentioned, this course has a chapter on different steps that you will need to address when establishing your online presence for your business.
You can choose to do the whole course or pieces of the course. But either way, this course gives you a step by step guide from start to…..having a good basis to launch your business!
Do you have extra time or looking to get extra income?
With COVID, you might have found yourself with some extra time at home or you might be looking for some extra income. Something that you can do at home, online, away from people, because COVID.
This course gives you the knowledge to do just that!
Do you like being in charge and control over projects?
This course is for those entrepreneurs who are looking to do-it-themselves. If you are looking to hire someone for certain aspects of your business, this course will also give you insight into what to look for when hiring and how to communicate with that person on how to bring your business vision to life.
Do you like learning new things?
If you like learning new things especially when it comes to business and entrepreneurship, this course is also for you! We cover a variety of topics including some of the confusing website platforms and hosting, SEO, and invoicing programs.
This course doesn't just cover social media!
An Experienced and Trained Host
If you are looking for a course that is ran by someone who has the experience and training then Build a Business eCourse is for you! This course was created by Marinella Yule who studied marketing in university and then proceeded to work in a variety of places including USA, Europe, and Canada. She incorporates her own experience and her observations of other entrepreneurs in order to make sure your business is built firmly!
YES! FOR YOU!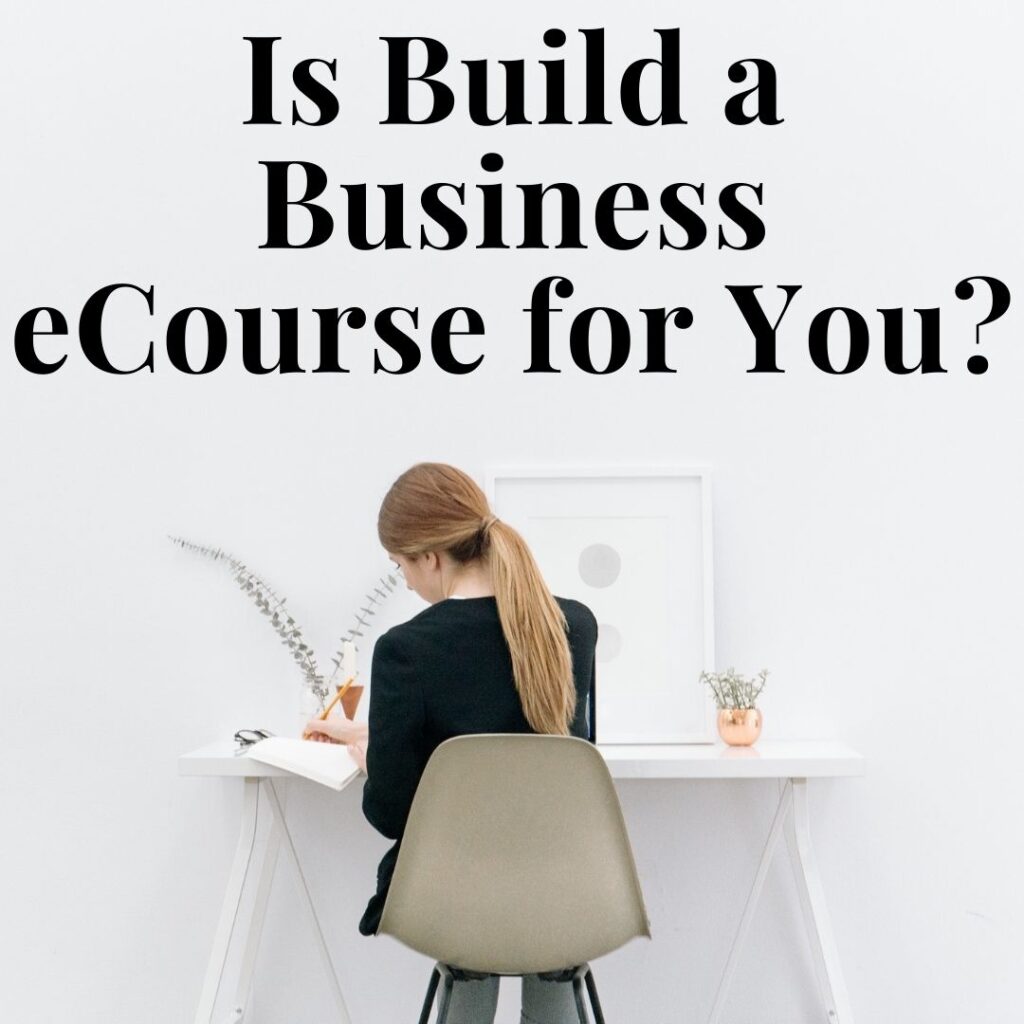 If all of the above resonated with you then yes! This course is for you! Click here to learn more or if you have any follow up questions about Build a Business and or your host, Marinella, feel free to send an email to myopenpassport@gmail.com
Sign up for our newsletter for more business tips and special deals!