In order to help with new business entrepreneurs, I wanted to give 5 tips for business relationships. After reading this article, be sure to check out my Build a Business eCourse for in-depth business tips and tools.
If you look in my testimonials or through emails and messages that clients have sent me, you will see how I have been able to grow my business.
I do provide high quality work, but that isn't what my clients are always amazed and so appreciated about.
This trait enabled me to connect with numerous people through networking and, from there, has given me many clients.
This little secret of mine, isn't really anything special and doesn't cost any money. My secret is responding to messages, emails, calls, etc.
Responding Timely to Business Relationships
One of the biggest things I see in entrepreneurs is that they tend to either take a really long time to respond or they don't respond at all. Responding timely is a major tip for business relationships.
Responding timely is a big advantage to either the client or the entrepreneur side. The majority of society has their phone next to them and if it takes you a week or longer to respond to a simple yes or no question, that isn't a good start.
Of course, entrepreneurs need to set boundaries such as not responding in the evenings or weekends, but that is why I mention to respond TIMELY and not right away. If you get an email at 6 at night and you are off from working, respond at 9 am the next day.
Responding to Clients
As a worker, I tend to be more on the responding to clients side. This has many benefits when you do respond timely. This might seem like an obvious tip for business relationships, but it is often forgotten.
The reasons to respond to clients are abundant and obvious- you get more business from them and they will more likely refer you to others.
I prefer to dive into other responding experiences in this article.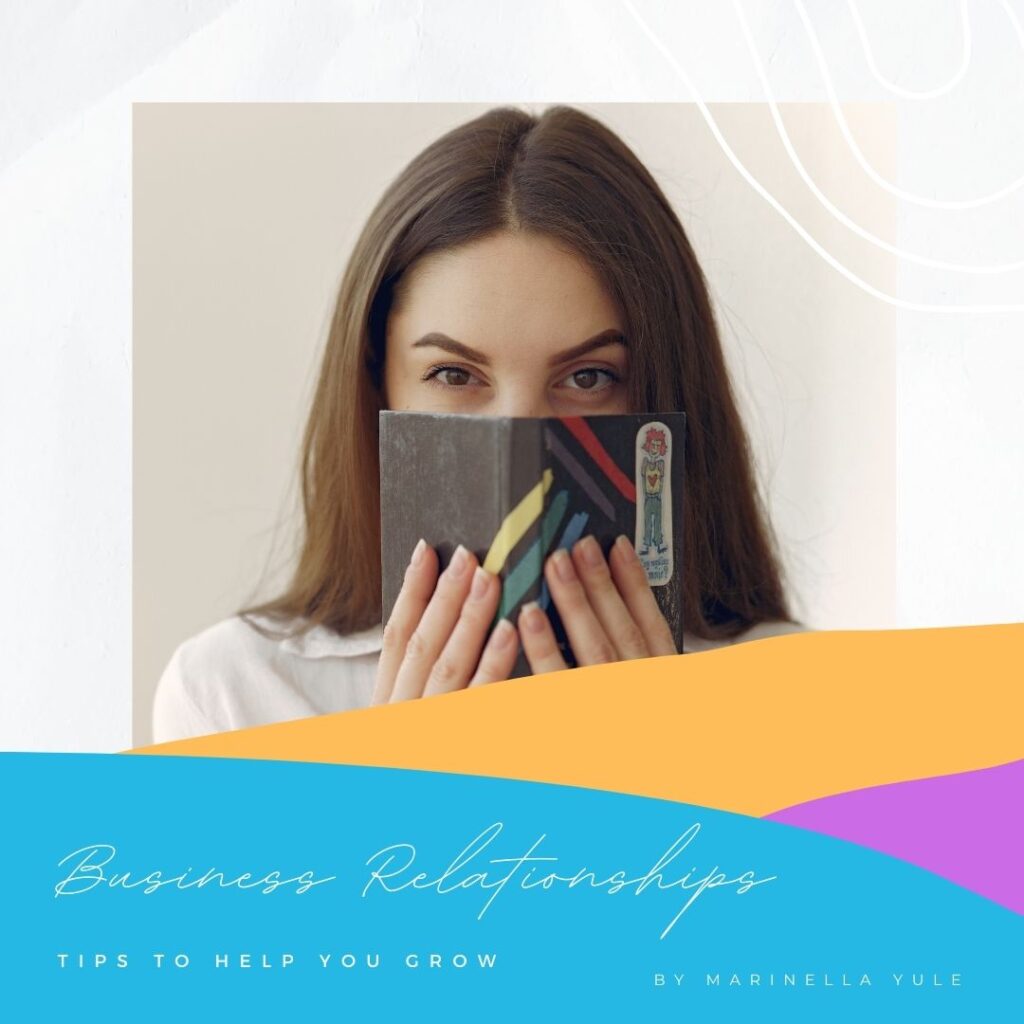 Responding to Connections
As someone who loves networking, in person or virtually, I always try to engage with my network when they message me.
One big reason is that I don't want to burn that bridge. Let me give you a personal example:
I met a woman virtually who worked with Ads. I don't handle Ads and I thought she would be a great connection to have in my pocket for my clients.
I did end up connecting her with a client to which she got the job, but when I reached out about another client, she fell off the radar.
She saw my messages (through Instagram), but would either not reply to my question or give me a one worded answer.
Instead of pushing it, I figured, she isn't interested in the job.
HOWEVER, because of this attitude, I decided to not contact her again for future jobs. If she responded timely telling me she was uncomfortable taking this job for whatever reason, I would have been totally cool.
But her lack of communication with me, especially after I got her a job, was unprofessional.
By her not responding to me, she lost a source of future clients.
Respond to your connections.
Responding to Workers
As a worker, I have discussed many job opportunities with a variety of clients. Some clients respond timely with either good or not so good news. But there are some clients that don't respond at all. This actually affects your business relationships greatly.
Let me give a personal example:
I was referred by a connection to a very small marketing agency (only 4 people). I interviewed with the head boss and then a week later I interviewed with all 4 of them.
They told me they were talking with me and another candidate and would let me know by the end of the week (a few days later).
They never responded to me.
After 2 interviews and having a personal connection with the company, a copy and paste email would have sufficed, please see "How to Write a Rejection Letter Professionally."
Now, I was working with another marketing agency which was small, but a bit bigger for a few months. That head boss gave me 30 day notice and paid me a little bonus as a goodbye. She emailed me a few times thanking me for our work together.
The difference between the two, I would recommend the 2nd business to future clients. I will not recommend the 1st business.
I am not writing either name in this because I don't want to dox anyone, but if I am discussing it in a verbal conversation, the story may come up with the name.
Don't Burn Bridges
The overall point is to respond to anyone, any and all business relationships. You never know where things will go and develop. You might connect or interview with someone and they could lead to future business in the future.